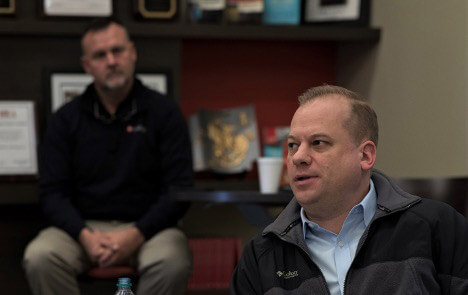 July 2019
Veterinarians Have Much to Learn About Pet Food
When I was a student in vet school, I was given free bags of pet food from a medical pet food company. It was delivered to the school and it was never late.
by Dr. Clayton Greenway, DVM
When I was a student in vet school, I was given free bags of pet food from a medical pet food company. It was delivered to the school and it was never late. I'm embarrassed to say that this strategy fostered a personal and professional allegiance to the veterinary based pet food companies and their medical diets.
This campaign was so effective that I still see my classmates and colleagues only recommend a pet food that is medically based and sold in animal hospitals. Furthermore, the education we received on the subject of nutrition was minimal. In school we studied disease and how to treat it. The type of food we fed a patient only related to its ability to treat that disease, and not providing lifelong well-being during healthy years. Upon graduation, I can honestly say that I had little to no knowledge about pet food in general, the basis for ingredient selection, the manufacturing process and how different methods impacted the quality of the diet.
During my visit to the Champion Petfoods' DogStar Kitchens in Auburn, Kentucky, I learned fundamentals that my veterinary curriculum never taught me.
The first point I found interesting was that they put a significantly higher concentration of meat into their diets compared to other available on the market which eliminates the need to add artificial flavoring.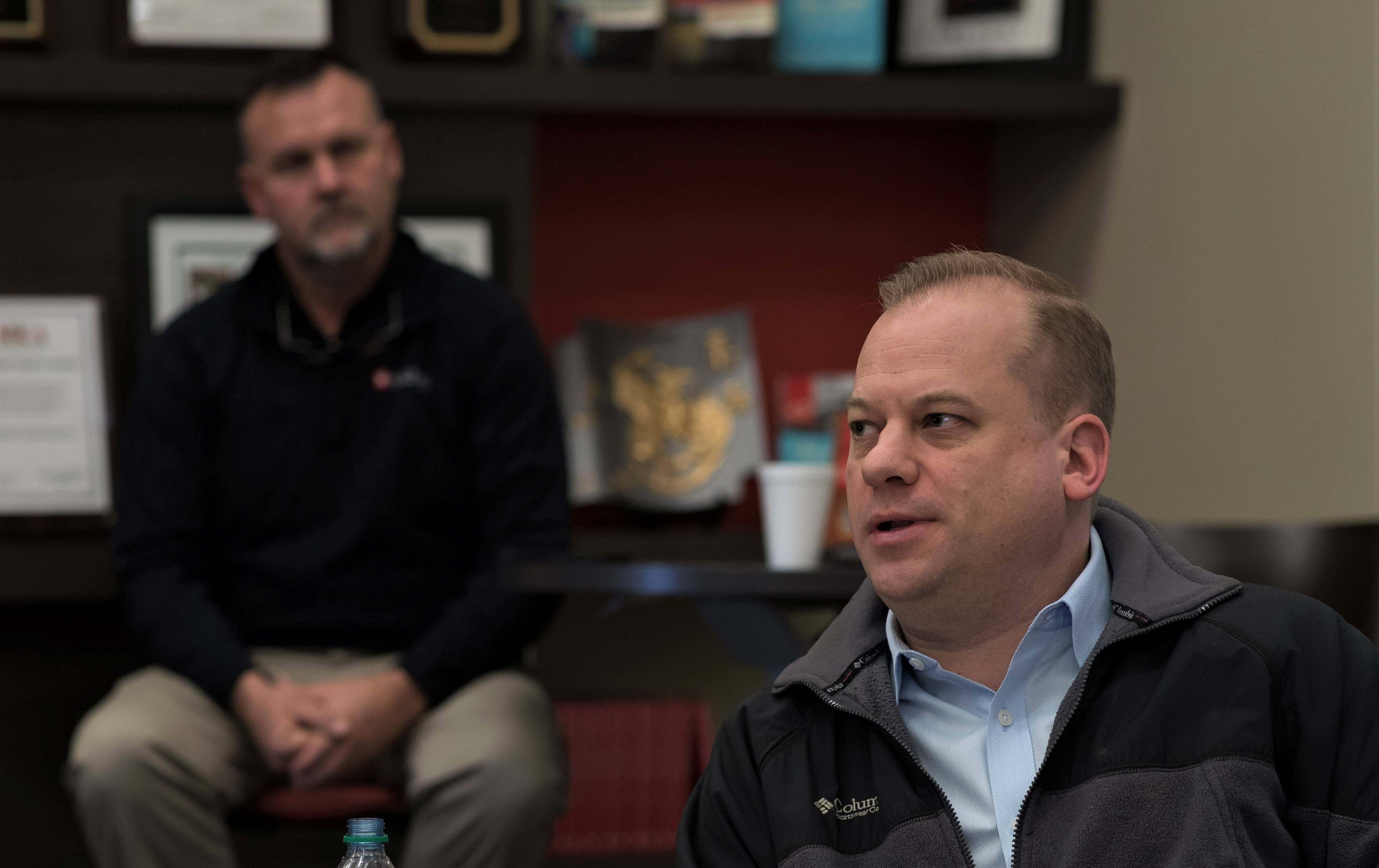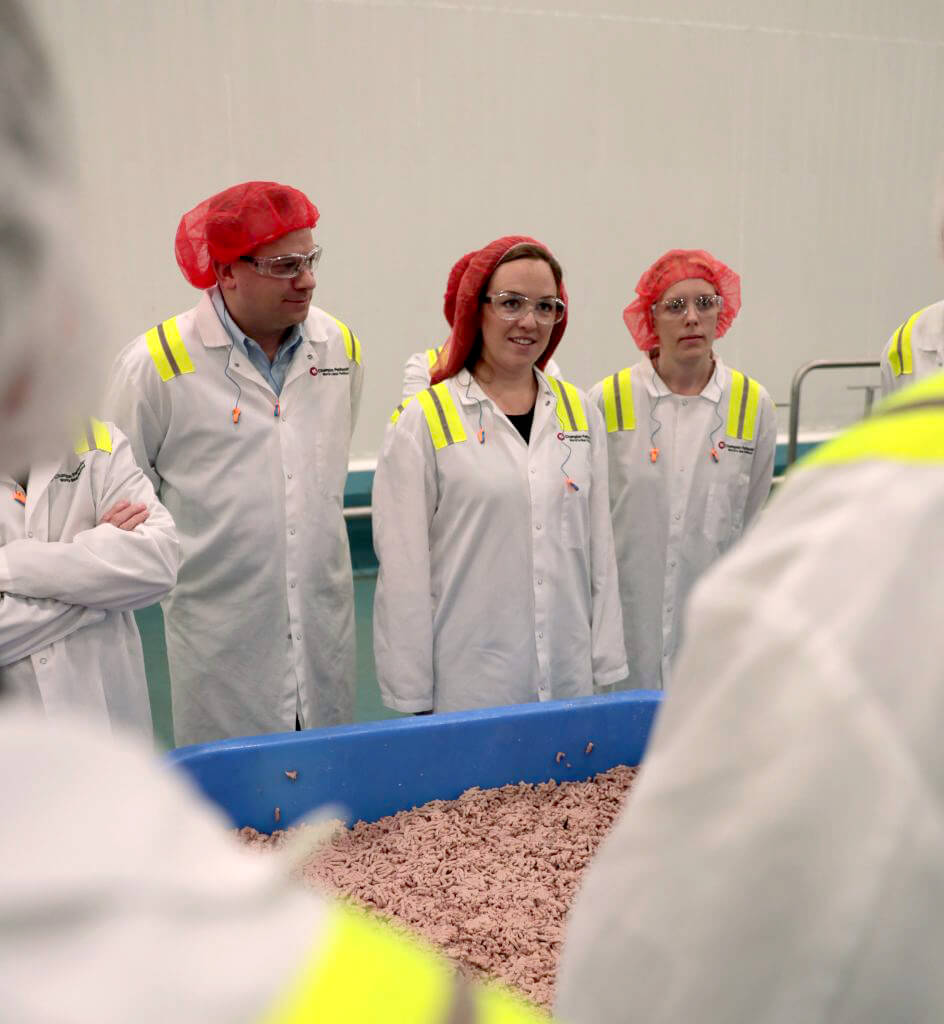 In a study performed by Koppel et al.i it was found that 'fresh meat inclusion tended to decrease bitterness and increase fishy flavor and cohesiveness of pet foods'. This creates the following beneficial features for an owner and their pet, 1) it eliminates the need to add artificial flavoring to improve the taste (i.e. palatability) of the diet; and 2) it reduces the proportion of carbohydrate additions to the diet which includes ingredients often implicated in stimulating digestive and skin allergies.
The experience at DogStar also created an opportunity to learn about the pet food cooking process and its impact on the quality and nutritional density of the food.
Including a high percentage of meat in the diet is not enough to ensure that a pet food will provide optimal nutrition. It needs to be cooked properly because if the bioavailability of nutrients in the meat is cooked off, synthetic supplementation becomes necessary to meet standards. Additionally, objective tests have been developed to measure the shear force (or tenderness) of the meat component of the diet. The shear force is affected by the cooking temperature and time.
In a study performed by Ismail et al.ii, reduced water loss, protein solubility and shear force (tenderness) are improved by cooking meat at low temperatures for a longer period of time. Champion Petfoods developed a proprietary low-temperature, meat separation technology that they apply to their cooking process. This improves meat tenderness, flavor and digestibility which ultimately delivers a more 'biologically appropriate' diet.
In short, the pet receives greater nutritional value from the diet, and simply put, it tastes better than if it was manufactured a different way.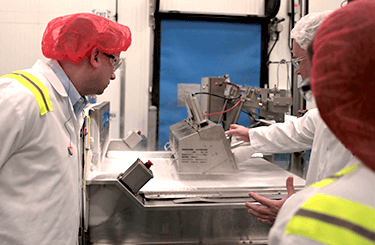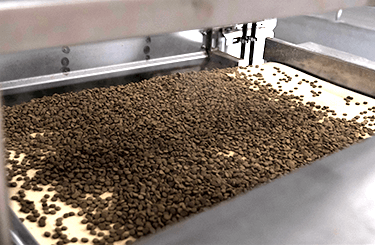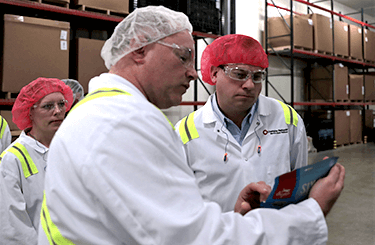 The kitchen visit created a valuable learning experience for me and has improved my ability to provide advice to clients. Having now had the opportunity to see first-hand how pet foods are made, speak directly with those who create the diets and learn more about pet food nutrition and ingredients, I am better informed as a vet.
My hope is that the veterinary curriculum expands to include this education, especially since nutrition has become such an important topic for pet owners.
About Dr. Greenway
Dr. Clayton Greenway hosts the veterinary call-in show "Animal House" on Toronto's Newstalk 1010. Dr. Greenway practices at West Hill Animal Clinic in Scarborough, Ontario and is a lead veterinarian and Development Director for VetStrategy, Inc.
i
Kadri Koppel, Michael Gibson, Sajid Alavi, Greg Aldrich. Animals (Basel). June 2014;4(2):254-71. 'The Effects of Cooking Process and Meat Inclusion on Pet Food Flavor and Texture Characteristics'.
ii
Ishamri Ismail, Young-Hwa Hwang, Allah Bakhsh, Seon-Tea Joo. Asian-Australas J Anim Sci. February 2019;32(2):282-289. 'The alternative approach of low temperature-long time cooking on bovine semitendinosus meat quality'.