Trusted by
Pet Lovers Everywhere
World's Best Pet Food
Champion Petfoods is an award-winning pet food maker with a reputation of trust spanning 35+ years, and we are proud to be among the top 5 premium pet food companies in the world. By focusing exclusively on crafting premium pet food, we perfect our recipes and innovate new, quality foods that help pets thrive for a lifetime.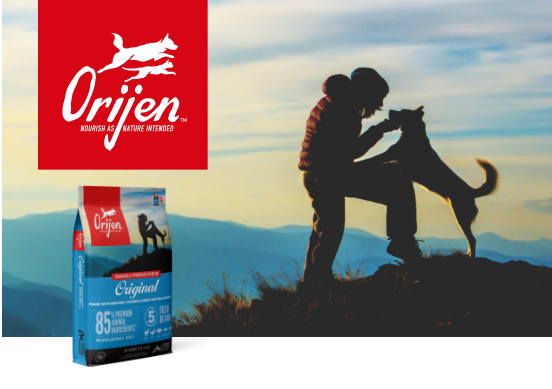 While many foods leave your pet feeling full, ORIJEN™ can truly nourish them with premium animal ingredients. Inspired by what your pet's ancestors ate in the wild, ORIJEN® food is packed with up to 90%* animal ingredients like meat, poultry or fish. See for yourself and compare ORIJEN to other diets here.
*Approximate and derived from the unprocessed state of the ingredients .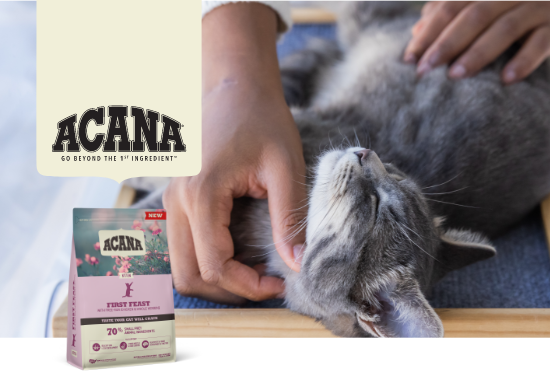 Look at other pet food brands and you'll find things we never add in our kitchen, like wheat, corn and soy, at the top of their ingredient lists. Compare that to the protein-rich meat, poultry and fish ingredients that are thoughtfully balanced with whole fruit and vegetables found in ACANA™ pet food recipes. You'll immediately see the difference.