November 2019
Quality Begins at the Source – the Suppliers
An undeniable shift in pet food culture has occurred over the past decade. Pet owners have been manipulated and conned in the past.
by Champion Transparency Council Member Andrea Coffman
An undeniable shift in pet food culture has occurred over the past decade. Pet owners have been manipulated and conned in the past; their trust has been broken, and now, they are rightfully demanding the clarity that they and their beloved pets deserve. As a result, consumer mindset is evolving. Rather than blindly letting profit-driven marketing tactics make their decisions for them, consumers are starting to open their eyes, examining labels and considering the nutritional value of the foods they are choosing for their furry family members. Pet owners want to dive deeper, to understand what is really going in to their pet's bowls and where the ingredients come from. As transparency becomes the new industry expectation, we're beginning to see the depth of what sets a premium pet food apart from a mediocre one. While proper formulation and processing are vital elements of a nutritious pet food, quality really begins at the source – the suppliers.
For Champion, each supplier must meet a strict standard of business practice, and a maintain a consistent, dependable product quality of the highest level. I have had the opportunity now to visit three of Champion's trusted suppliers, where I held wild catfish, got my hands dirty on a botanical farm, and watched bison graze with their babies. I shook the hand of each supplier, and got a glimpse in to their extraordinarily deep knowledge bases. The pride and passion for their work has been tangible, and their commitment to quality unparalleled. Pet owners are placing a significant amount of trust in the hands of these ingredient merchants, and that is not something that Champion or their suppliers take lightly. They recognize that the quality of each product sourced, from beef to marshmallow root, will directly impact the vitality of millions of pets around the globe, and they accept that responsibility with honor.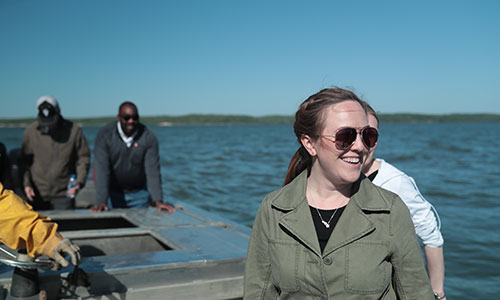 Visiting these suppliers has brought me a new level of appreciation and understanding for the transparency movement. Quality doesn't come cheap, and it doesn't always come easy. Because of this, many pet food companies cut corners; there's a reason so many pet foods are made up of primarily grains and fillers. Many agricultural commodities, such as corn, wheat, and soybeans, are heavily subsidized. As a result, these ingredients are included in high quantities in some pet foods not because they are biologically appropriate, but because they are cheap, easily accessible, and expedient. These foods are not designed with your pet's biological needs in mind, but rather with a focus on the convenience and profitability.
Consumers have a powerful voice, and are leading this charge for transparency. Good enough is no longer good enough, and pet food ingredient lists and sources are being scrutinized more than ever before, with focus on real, premium meat ingredients as the primary source of nutrition. Research has shown time and time again that farm animals raised in healthier, more ethical, and more biologically appropriate conditions produce better quality food ingredients. We should all be questioning, then, why that level of ingredient quality is not the industry standard across the board.
Superior ingredients are worth the extra time and investment because exceptional pet food begins with excellence at the source. Champion has built their foundation upon that cornerstone.
Their suppliers work tirelessly to provide the highest quality, most nutritious ingredients, and that has the power to make a world of difference in the health, vitality, and longevity of your beloved pet.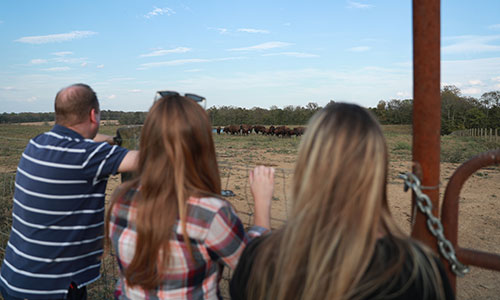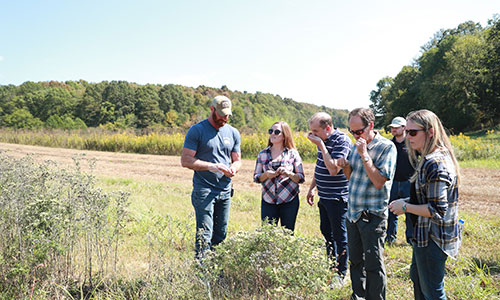 About Andrea Coffman
Andrea Coffman is a devoted Pet Lover from Oklahoma. Andrea's journey on understanding the important role of pet nutrition and health was a result of her puppy's seizures. Above all else, Andrea values real, quality ingredients for her dog's diet.