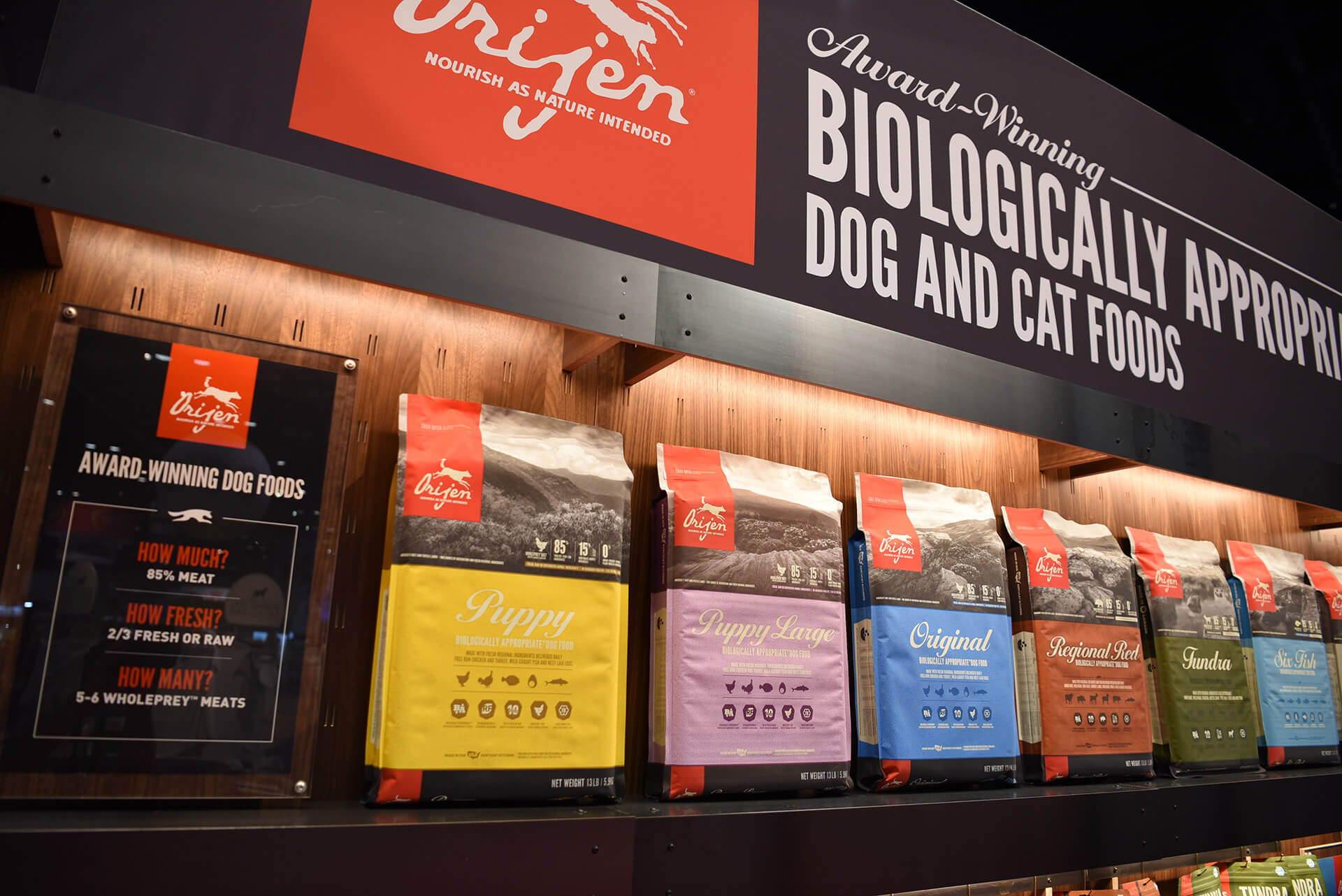 December 18, 2019
Champion Petfoods Named 2019 Martha Layne Collins Governor's Award Winner
Maker of ORIJEN and ACANA Pet FoodsWins Prestigious Award for Excellence in International Trade
Auburn, KY, December 18, 2019 – Champion Petfoods, maker of award-winning ORIJEN and ACANA dog and cat foods,has beennamed one of 4 winners of the 2019 Martha Layne Collins Award,recognizing the company for its leadership in international trade. Champion proudly accepted the prestigious award in the Largest Enterprise Recipient category, which recognizes companies with five hundred or more employees.Champion has its award-winning DogStarKitchens in Auburn, KY, which helps the company provide ORIJEN and ACANA pet foods tomore than 94 countries around the globe.
Named after the Commonwealth of Kentucky's 56th governor, this annual award is given to companies chosen for their accomplishments in international business and their ability to successfully navigate global trade markets in order to positively benefit the state. Former Governor Martha Layne Collins was instrumental in attracting numerous Japanese automotive makers and parts suppliers to Kentucky in the mid-1980s.
The award is given based on a company's commitment to, and performance in, international trade; evidence of executive management and organization-wide commitment to international business; uniqueness and creativity of international strategy and plan; and overall contributions to the local community through world trade. In addition to experiencing tremendous growth in Kentucky and other sites in the United States, export sales account for a significant portion of business growth.
The Martha Layne Collins Award was presented at the annual ceremony and gala held at The Elizabeth in Frankfort, Kentuckyon December 12, 2019.
About Champion Petfoods
Champion Petfoods is an award-winning pet food maker with a reputation of trust spanning more than 30 years. Its ORIJEN and ACANA brands feature unmatched inclusions of Fresh Regional Ingredients and are made exclusively in Champion's own kitchens. Founded in the small town of Barrhead, Alberta, Champion now exports to more than 94 countries around the world. To learn more, visit championpetfoods.com.